What is Biological Control Therapy
臨床研究により、すべて医学的根拠を伴う治療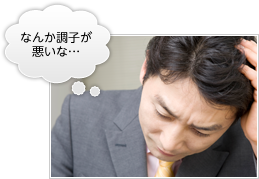 The practice of Biological Control Therapy is the application of physical acupuncture (stimulus) with the aim of resetting all of the internal mechanisms that regulate the body's functioning. This treatment has a number of goals ranging from health maintenance, prevention of disease, treatment of disease, to rehabilitation of patients' ability to return to work and carry out other social activities.
The treatment provided is based on constant fundamental research and application of clinical experience gathered from 1956 to the present.
The Oriental Medical Center® does not provide Judo seifuku, seitai chiropractic, supplement, ayuverda, yoga or other similar therapies.
At The Oriental Medical Center® , based on long term experience and treatment, of what has been thought to be the profound mysteries of illness, and based on the necessities of medical treatment as outlined in classical medical writings, with consideration of fundamental research (lab animal research, histological, physiological research)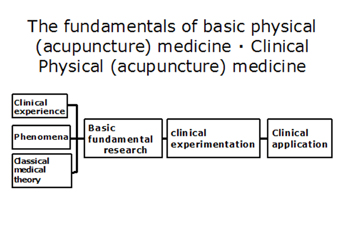 Basic Research   (in Japanese)>>>
Clinical Experimentation(in Japanese)>>>
文献
1)黒野保三.人体皮膚知覚に及ぼすハリ麻酔の影響.日本生理学雑誌.1975;37:291.
2)黒野保三.経穴に対する主観的考察.医道の日本.1986;500:340-5.
3)南山堂 医学大辞典 P302
4)黒野保三、石神龍代、皆川宗徳.不定愁訴症候群に対する鍼灸治療の検討.東洋医学とペインクリニック.1995;25(1・2):28-39.
5)黒野保三、石神龍代他.生体防御機構と鍼灸医学.全日本鍼灸学会雑誌.1992;42(3):228-33.
6)黒野保三、皆川宗徳.鍼治療効果をあげる条件についての基礎的研究と考察.東北鍼灸学会雑誌.1995;29(16).
7)Koda, H., Mizumura, K., 2002. Sensitization to mechanical stimulation by inflammatory mediators and by mild burn in canine visceral nociceptors in vitro. J. Neurophysiol. 87, 2043-2051.
8)Kurono, Y., Minagawa, M., Ishigami, T., Yamada, A., Kakamu,T,. Hayano,J., 2011. Acupuncture to Danzhong but not to Zhongting increases the cardiac vagal component of heart rate variability. Autonomic Neuroscience: Basic and Clinical.161,116-120